Local Arrangements
This page contains information for participants. See below for notes on accommodation, and how to get to Tübingen.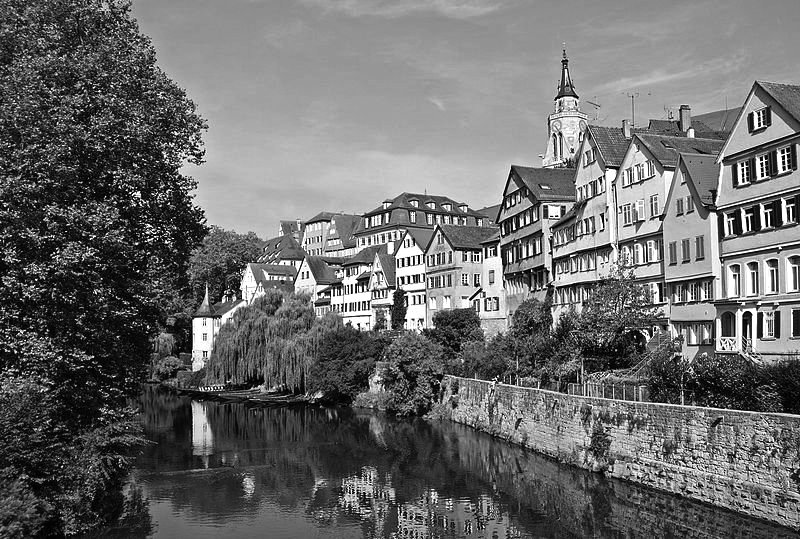 Leisure Activities
The spotlight slides for leisure activities, which also provide a schedule for these events, can be found here.
Accommodation
Youth Hostel Rooms
We have reserved a limited number of low-cost, multi-occupancy rooms in the Tübingen Youth Hostel. The total cost for this optional accommodation including half board from 11 July 2015 to 26 July 2015 is 435.00 EUR. This is a special, package offer. There is no reduction in case you should decide to arrive later than 11 July 2015 or depart earlier than 26 July 2015. If you want to take advantage of this limited offer, please transfer a total of
250 + 435 EUR = 685 EUR if you are a student participant
500 + 435 EUR = 935 EUR if you are an academic participant
750 + 435 EUR = 1185 EUR if you are an industry researcher
to the bank account you received with your notification of acceptance by Friday, 17 April 2015. Please note that this offer is only available during the registration phase, and expires after 17 April. If you transfer the registration fee only, we will assume that you will organise your accommodation by yourself.
Open Market
Participants who would prefer to organise accommodation themselves can find a list of hotels, private rooms, apartments and even campsites in Tübingen on the page of the tourist board. Prices for single hotel rooms in town range from about 70 Euro per night to 150 Euro per night.
arrival and registration
While the MLSS officially starts on Monday morning, we are aware that many of you will already arrive on Sunday. For those people, there will be an informal reception at the Max Planck House, and a registration desk open, from 4pm to 8pm on Sunday 12 July. Please feel free to come up to campus, beat the queues on Monday morning, take in the sunset from the porch, and meet some of your colleagues already. Everyone arriving late on Sunday, don't worry, just come up on Monday morning at 8am to register (the registration desk closes at 9am, in time for the opening lecture, so please arrive early)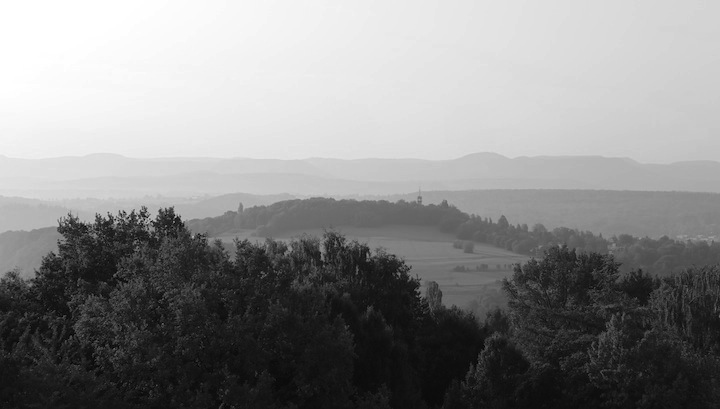 public transport
Here is a map marking the Max Planck House on campus and surrounding bus routes. The best way to campus depends on where you are staying. For most people out of walking distance, the best bus lines will be 4, 17 and 3, with their stops at "Ochsenweide" And "Corrensstraße". We are happy to report that we have secured a conference transport ticket for you, valid for travel on all public transport in the city, for the entirety of the MLSS. You will receive this ticket upon check-in at the Max Planck Haus. So don't buy more than your very first single trip ticket to campus.
How to find us on campus: The Max Planck Campus on Spemannstraße (see map above) is in a leafy residential area on a hill above Tübingen's old town. As you enter the campus on Spemannstraße, you'll see the greenhouse of the MPI for developmental biology on your left. On the opposite side of the road, to the right of the central square, you will find the entrance to the Max Planck House. We will also put up signage. For those of you fond of geocaching, the entrance is at 48°32'10.68''N and 9°03'31.47''E.
Posters
Posters will be presented on four separate evenings. A list assigning presenters to those dates will be posted here in due course.
Poster boards are sufficient for posters of up to A0 size, in either landscape or portrait format. Thumbtacks or scotch tape will be provided.
Transport to Tübingen
by Air
The nearest international airport is Stuttgart. If your are arriving on a flight to Stuttgart, the best connection to Tübingen is offered by the bus line 828 (pdf timetable, in German), which leaves directly outside the terminal and ends at the main train station in Tübingen.
Larger, and also within reach of a 2-3 hour train ride from Tübingen is Frankfurt International. The best connection from there to Tübingen is via high-speed rail link from the airport to Stuttgart main station, then on from there with a local train. See "by train" for more information.
by Rail
Detailed train information is available on the website of Deutsche Bahn. Use the pulldown on the top of that page to select your preferred language, then enter your starting station (e.g. "Frankfurt Flughafen") and end station ("Tübingen Hauptbahnhof") in the relevant fields at left.
The main train station is at the southern end of the city centre, within reach of either bus, taxi or even a walk to most hotels and hostels.
Finding your way to the campus
The tutorials will take place on the campus of the Max Planck Society, in the Max Planck House at Spemannstraße 36. You can find more information on how to get to the campus, including bus links, at this local page, or using the map below.